Here's how I installed an external USB Bluetooth adapter inside my laptop case.
My old computer wasn't Bluetooth ready, it didn't have the internal connector and antenna for it. I decided to modify my USB dongle and move it inside the case.
I didn't want to use my laptop with an adapter sticking out from the side.

First of all, I installed Bluetooth adapter software on my computer to make sure everything is working fine while it's connected to the USB port.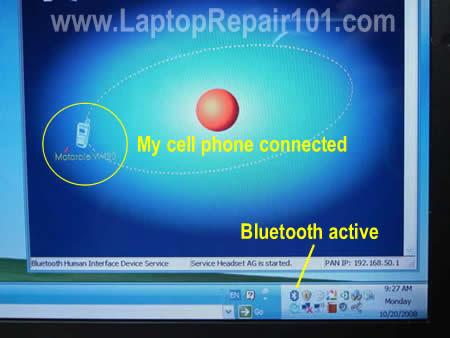 For this modification you'll need:
1. Laptop disassembly experience.
2. Soldering skills and tools.
3. Inexpensive USB Bluetooth adapter.
This modification is only for experienced users.  You can damage your computer. Proceed on your own risk!
This guide should works for most computers as long as you have enough space to mount the Bluetooth module inside the case.
First of all, I disassembled the case and found a place for the adapter.
In this guide I'm modifying a Toshiba Satellite A105.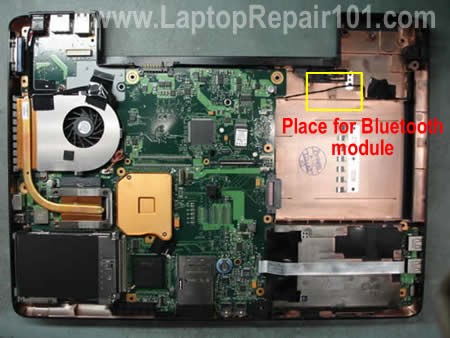 My idea was simple. Remove the Bluetooth adapter circuit board and solder it directly to one of the USB ports.
NOTE: after this modification one of the USB ports will not work.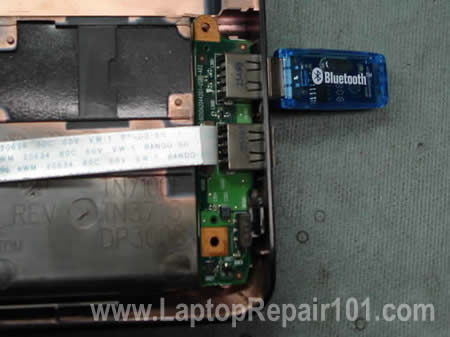 I found some thin wires laying around.
Make sure that wires are long enough for your project.
Disassembled the adapter and remove the circuit board.
Unsolder the USB connector.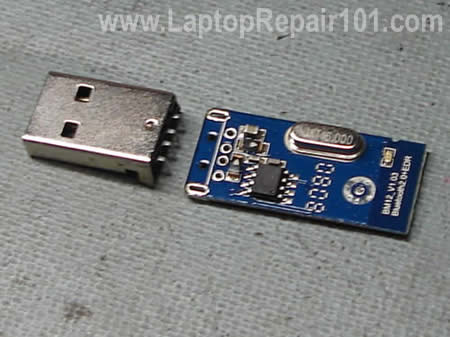 The circuit board easily fits into the empty place inside the laptop.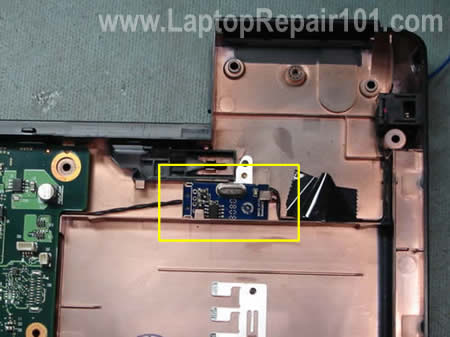 I soldered four wires to the circuit board. I used terminals for the USB connector.
After that I soldered wires to the back of the USB port.
At the last step I installed the Bluetooth circuit board into the case and routed wires to the USB port.
I secured wires to the motherboard with electrical tape.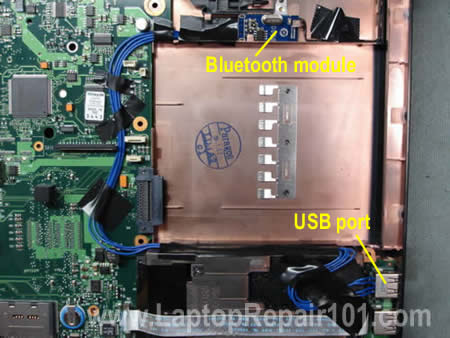 Finally, assembled the laptop and tested it. There is no on/off hardware switch for the Bluetooth module but I can turn it on and off through software.
Later I found that the reception range wasn't as good as for external adapter but it was enough for me.